LATEST NEWS AND RELEASES

Upcoming Releases
Ty Waters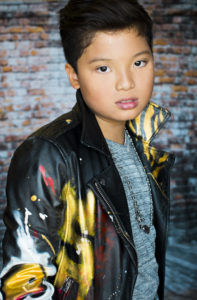 A Powerful Message of Inspiration and Uplift…from a ten-year-old vocal prodigy  Ty Water Unveils Single and Video: "Only Human- Music Video releases on August 24, 2016
Though only ten, Ty Waters is poised for greatness in American popular music. This child prodigy singer from Vancouver, Canada, has already wowed artists from Michael Bublé to Bobby McFerrin, performed at the infamous Carnegie Hall three times after winning American Protege's Vocal Competitions, and brought a crowd of a 100,000 to rapture in Santa Barbara with his devastating rendition of "At Last," made famous by the great Etta James.  Ty also performed in Harlem's famed Apollo Theatre and has been invited to sing there again. What's more, as he moves into the world of composition and recording, Waters is making surprisingly mature and timely statements about the state of the country and the world. Waters has just completed his debut album, Only Human. The title track and video roll out on KKFX (Fox 11))  on morning show on July 20, a first taste of what this remarkable young man has to offer the world.
Ty Waters is no stranger to adversity. Born in Vancouver to Filipino parents, he reached the age of two with delayed speech. There would be a two-year wait before he could take advantage of public health system's speech therapy treatment. His parents investigated alternatives, including music therapy. So they improvised, teaching Ty various nursery rhymes.  To their surprise, Ty started to jazz up these nursery rhymes on his own.  His parents recognized his interest in singing and started showing him clip after clip of classic pop performances by the likes of Michael Jackson, Stevie Wonder, Prince, Lionel Richie, and Etta James. The effect was instantaneous. Young Ty began mimicking rhythms, melodies and words perfectly, shattering what had seemed an insurmountable challenge in speech.
By age six, not only had Ty vastly improved in his language development, but he had begun to blossom as a singer of remarkable power and precision. Waters then began studying at the Sarah Mclachlan School of Music in Vancouver, and before long, he was performing concerts and drawing attention as a singularly gifted young artist. In 2015, he traveled to Burbank, California to participate in the Ultimate Vocal & Music Summit, a program for nurturing talented young singers-songwriters, developed by veteran composer and producer Dawn Elder. At this and a subsequent UVMS summit, he so charmed and impressed Elder, and fellow celebrity Artists (ultimatevocalmusicsummit.com), that Elder offered to mentor him privately as part her select team of protégées .When Waters expressed interest in composing, Elder agreed to collaborate, and they began co-creating, initially by Skype.
Elder had begun her career in American pop, but spent two decades managing and producing artists from Europe, Africa and the Middle East, always with the aim of using music to bring about greater understanding and harmony among world cultures. So when Waters suggested he wanted to write a song about peace, they were instantly on the same page. Elder began calling in favors from industry friends, and when they heard what this boy could do, allies from Grammy Award-winning arranger and pianist Randy Waldman, multiplatinum songwriter, Emmy and Grammy winning Keyboardist and producer Rami Jaffee (Foofighters-Wallflowers)  Michael Jay (Celine Dion, Eminem), to a host of sidemen who have worked with a veritable who's who of American pop —from Madonna to Michael Jackson.  The impressive list includes Bassist Nat Watts, MD for Water's musical hero Stevie Wonder, bassist Sean Hurly (John Mayer) Guitarists Tariqh Akoni, Errol Cooney Michael Fish Herring, Bruce  Gaitsch and driving drum beats of Vinnie Colaiuta, , Kenny Aronoff  and  world renowned  percussionists Paulinho Da Costa(Michael Jackson, Madonna), Luis Conte.  Another special guest on the first single Only Human includes Grammy Award winner Howard Levy (Flecktones) on harmonica.  The Choir and background Vocalists include the likes of  Fred White, Lynne Fiddmont and Lamont Van Hook—all of whom have sung backup with Stevie Wonder, Whitney Houston, Michael Jackson, Eagles to Diana Ross all came on board to work with Waters. 
In March, 2016, Elder brought her A-list team together at L.A.'s historic Sunset Studio, and they tracked the nine songs for the album. The Title track co-composed by Elder, Waters, Waldman and Michael Jay, offers a message both timely and timeless. In a world divided, people need to stop "You got to make time for your friends, running places and getting nowhere, trying to keep up with the trends." Peace begins at home, with listening and compassion. After all, we're all only human. The song's video features Ty Waters moving through diverse city streets drawing people young and old out of their isolation into a shared space of joy and celebration. The video was lead by executive producer Josh Bale and his film making partners,  Spencer Evans and Kristin Coleman.  This was a directorial debut for Evans and  the first full length music video for fresh and innovative group.  
The song is classic soul, not unlike early Stevie, or mid-career Michael. Waters clear, effortless voice soars in the foreground, working up to belting and growling quite uncanny for one so young. It resolves into a rollicking gospel coda, guaranteed to uplift. 
 Everyone associated with this project has been inspired by the talent, energy and vision of Ty Waters. There is no doubting that this young man is destined to for a place of pride in popular music. And it all starts this month, with the release of "Only Human." TYWATERS.COM
https://www.facebook.com/KKFX11/videos/524835441042198/?pnref=story

Upcoming Projects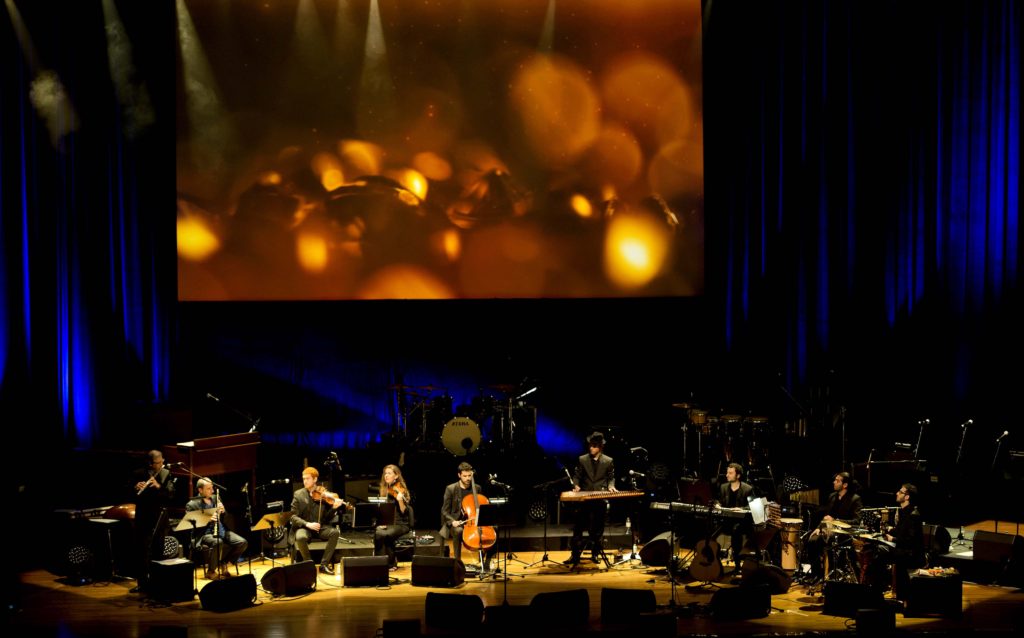 Global Woman's Voices
Peace Thru Music concert series 2017
When Music Matters 2017
Ultimate Vocal and Music Summit 2016-2017