NEW RELEASE

Straight to the Heart Music Festival '17
A new Generation of Voices Unite with Global Star Power to Deliver Messages of Hope and Optimism during these Troubled Times through Music.
 Few things lift the spirit like the sound of phenomenally talented young singers delivering songs directly from the heart, full of promise, hope and optimism. That is precisely what the eight principal singers in Straight to the Heart bring to concert audiences this year. Coming from a variety of national, ethnic and religious backgrounds, these young prodigies combine their diverse talents in a show that spans inspired original compositions and inventive arrangements of classic pop, soul, rock and R&B. This musical festival also features some of the most notable global and National artists in their respective musical genres including #1 on Billboard Americana country star Chuck Murphy, bridging East and West; Turkey's illustrious Neotolia, Violin Virtuoso, Composer, Singer Layth Sidiq from Iraq, renowned Lebanese Tenor Naji Youssef, Jazz duo Paul Hefti & Devyn Rush, Grammy all-stars Bob Malone, Kenny Aronoff, Tariqh Akoni to name a few and very special guest artists still to be announced. The show was created by American entertainment magnate, composer, pianist and producer Dawn Elder.
The program features one of the newest and most talked about recording artist to come out in a decade Ty Waters. He is an 11-year-old with the voice of an angel and charisma to rival the young Stevie Wonder or Michael Jackson. Water's debut album Only Human comes out March 24, 2017, the show includes songs from the album, notably the irresistible title track, that won best pop song of the year at the HMMA's is a celebration of individual empowerment with the sting of classic soul and the spiritual force of gospel. The show also highlights seven other members of the Ultimate Vocal Music Summit's Protégées and upcoming stars. These include 11-year-old Lebanese American pianist and singer Christen Ntanios, Louisiana's 16-year-old singer and guitarist Lane Hardy whom some have compared to a young Fogerty, from Southern California 18-year-old African American Singer-Songwriter Celeste Butler and 16-year-old retro rock lyricist and vocalist Izzy Jones and finally Canadian pop and R&B singer/songwriter Connor Nelson who is 15 years old. The show will open with 4 ½ year old Disney Actress and singer Abrielle Cummings. Though newcomers to the national U.S. scene, these artists have all garnered prizes, praise and renown in their communities, and are plainly destined for significant careers. This is a chance to experience their brilliance in Straight to the Heart Music Festival.
 The debut of Straight to the Heart took place at Florence Gould Hall in New York City as part of the annual gathering of the National Organization Association of Performing Arts Presenters. The young singers were backed by a band of seasoned professionals. Bob Malone has toured the world as a solo artist for two decades and has played keyboards with rock legend John Fogerty since 2011. Guitarist Chuck Murphy is an award-winning, multi time Billboard-charting singer/songwriter hailing from Minneapolis. Tariqh Akoni has been a composer, songwriter, studio musician, educator, musical director, multi-instrumentalist and clinician over his 25 years in the music industry, and has amassed an extensive and eclectic resume, working with many distinguished and award- winning artists.
And violinist, composer, singer and educator Layth Sidiq (born in Iraq and raised in Jordan), has toured the world as a leader and sideman. He began performing at the age of 4 ½ Violin and was one of the youngest to be accepted to the National Music Conservatory to receiving a full scholarship to Berklee College of Music, graduating with BA in Music and a Master's Degree, from the Global institute of Jazz, now Layth pays it forward as he directs the Arab music ensemble at Tufts University in Boston, alongside of his touring and recently released to critical acclaim new album 'Son of Tigris'. He is joined by the young brilliant Palestinian percussion virtuoso Tarek Rantisi.
The two-hour concert includes performances from Classic Rocker Bob Malone, Country star Chuck Murphy who performs one of the stunning group numbers of the night Peace Be With you off his Billboard charting album, Turkish virtuoso pianist Utar Artun and his stunning Vocalist Nazan Nihal, and from virtuoso Lebanese American Tenor-vocalist Naji Yousef, plus very special guests to be announced all adding a multi-generational and international element to the evening. But the stars were these diverse young singers. It is impossible to overestimate the excitement they are generating among those lucky enough to hear and work with them.
Just eleven years old, Christen Ntanios performs a deeply moving rendition of Majida Roumi's "La Ma Rah Iza'l'a Chi, I will not be sad anymore" in flawless Arabic, the language of Christen's ancestral home in Lebanon, in addition to two powerful ballads in English "A Note to God, and I believe in you and Me". Lane Hardy (16) from the Louisiana bayou, though of Korean ancestry, delivered a stunning read of "Born on the Bayou." Unlike John Fogerty, he actually was born there! Hailey Faith, dressed appropriately in yellow, exploded onto the stage with a joyous rendition of "Walking on Sunshine", her message as a daughter of a farmer and living on a farm the vital importance of preserving mother earth. Connor Nelson, a young man with a nuanced and powerful voice and deeply soulful stage presence, brought the house down with a righteous performance of gospel classic "Higher and Higher" and the U2 Rock anthem "One". Layth Sidiq and his ensemble provide an evocative interlude of his own instrumental and vocal work from his latest album Son of Tigres, bringing Middle Eastern art music into a new realm for the 21st century. And Ty Waters tore up the stage with uncanny professionalism and jaw-dropping vocal technique each time he appeared, from his heart-rending cover of Sam Cooke's "A Change is Gonna Come," It Doesn't have to Rain today to that irresistible winning title track from his debut album, "Only Human."
The show closes with all the artists on stage joining their voices together on two uplifting numbers "One Planet One People" and "Straight to the Heart" compositions by Dawn Elder that perfectly captures the spirit and mission of this extraordinary touring ensemble. Straight to the Heart Music Festival will tour the United States throughout 2017-2018.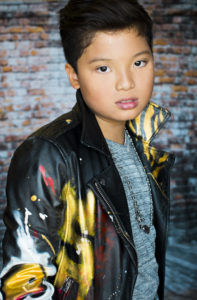 "At Just 11 Years Old, Ty Waters Is Already Building His Pop Legacy" NPR All Things Considered
Waters is set to release his debut album on March 24, 2017, TY WATERS-ONLY HUMAN, with a Media listening celebration and intimate performance at the Historic Capitol Studios Studio A, and commences his tour with a live performance on May 06, 2017 the Saban Theater in his tour in Los Angeles, CA, May 06 at the Saban Theatre for the Straight To The Heart Music Festival 2017
Eleven-year-old Ty Waters is poised for greatness in American popular music. This child prodigy singer from Vancouver, Canada, has wowed artists from Michael Bublé to Bobby McFerrin to Stevie Wonder and won a series of prestigious awards, including Best Pop Song of 2016 at the Hollywood Music in Media Awards for his song "Only Human." Now the world will hear what this remarkable young man has to offer with the release of his debut album, titled for his award-winning song, Only Human (TKJ Records-DeMusic), out on March 24. Produced by veteran composer and producer Dawn Elder, Only Human showcases an all-star lineup of writers and performers, including Grammy Award-winning arranger and pianist Randy Waldman, multiplatinum songwriter and Emmy and Grammy winning keyboardist and producer Rami Jaffee (Foofighters-Wallflowers), composer Michael Jay (Celine Dion, Eminem), bassists Nat Watts, (Stevie Wonder) and Sean Hurly (John Mayer), guitarists Tariqh Akoni (Josh Grobin) Errol Cooney (Janet Jackson-Christina Aguilera), Michael "Fish" Herring and Bruce Gaitsch, drummers Vinnie Colaiuta and Kenny Aronoff, world renowned percussionists Paulinho Da Costa (Michael Jackson, Madonna) and Luis Conte, and Howard Levy (Flecktones) on harmonica on the title track. Backing Waters' phenomenal lead vocal in a chorus that includes Fred White, Lynne Fiddmont and Lamont Van Hook—who have sung backup for Stevie Wonder, Whitney Houston, Michael Jackson, The Eagles and Diana Ross.
But for all this, Waters is the clear star on this set of eight songs, which NPR says "breathes fresh life into old school soul and R&B." His remarkably agile voice soars on ballads "It Doesn't Have to Rain Today" and "Remember" and bursts with charisma and vigor worthy of the young Michael Jackson—one of Waters' idols—on driving, soulful pop songs "Nervous," "Curiosity Killed the Cat," "History" and two numbers Waters co-composed for the album, "Feel the Fun" and "Never Gonna Give it Up." "Nervous" was actually written for Jackson's Bad album, but never recorded. It's hard to imagine even Jackson surpassing what Waters does with this irresistible expression of young love. "Curiosity Killed the Cat" was composed by Michael Sembello and Janey Clewer, but also never recorded. Elder and Waldman reworked this playful cautionary tale especially for Waters who delivers it with disarming wit and grace.
The album's title track, "Only Human" was co-composed by Elder, Waters, Waldman and Jay, and offers a message both timely and timeless. In a world divided, sings Waters,"You've got to make time for your friends, running places and getting nowhere, trying to keep up with the trends." The message is, peace begins at home with listening and compassion. After all, each of us is only human.
On this recording and in his charismatic stage performances, Waters comes across with stunning confidence, no surprise for one gifted with such a versatile and profoundly affecting voice. But Waters is no stranger to adversity. Back in Vancouver, he reached the age of two with a debilitating speech impediment. His parents investigated speech therapy options, but found the wait too long. So they improvised, teaching Ty nursery rhymes only to hear him "jazzing them up." From there, YouTube became the boy's therapist, prompting him to sing spot-on renditions of classics by Sinatra, Bobby Darrin, and later Jackson, Wonder, Prince, Lionel Richie and Etta James. Before long, not only was Waters' speech impediment a thing of the past, but it became plain to all that this was young singer with uncanny power and precision.
In 2015, Waters traveled to Burbank, California to participate in the Ultimate Vocal & Music Summit, a program for nurturing talented young singers-songwriters developed by Dawn Elder. Elder quickly recognized Waters' potential and began working with him to curate and compose songs and assemble the team that produced Only Human. In 2016, they all gathered at L.A.'s historic Sunset Studio, and the rest in history.
Only Human is the work of a gifted singer at the dawn of a potentially earth-shaking career. Moreover, it offers a badly needed message of optimism and hope sure to resonate with anyone who hears it.
Upcoming Projects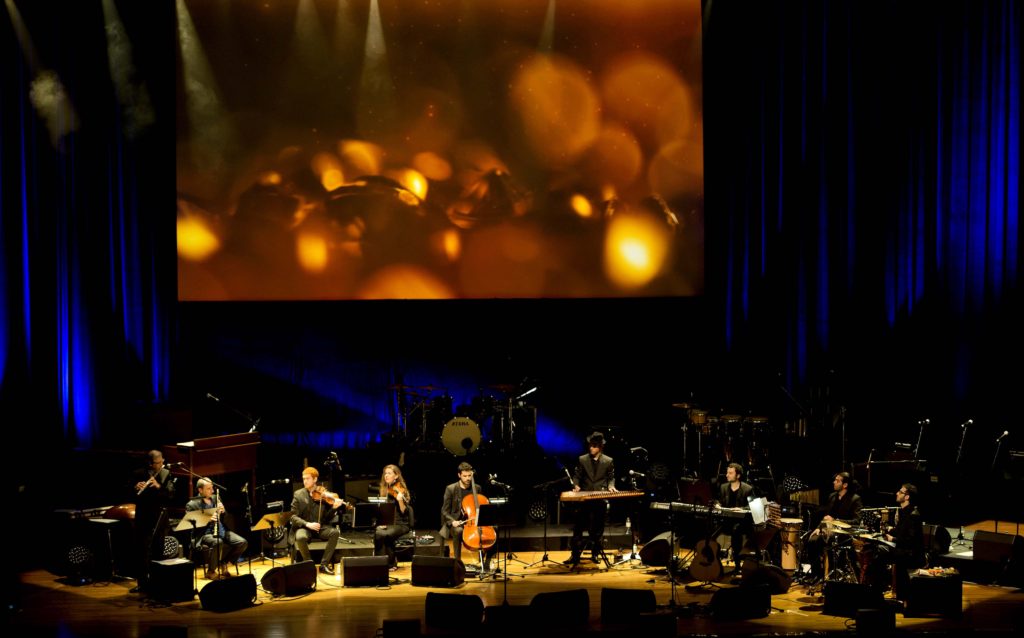 Global Woman's Voices
Peace Thru Music concert series 2017
When Music Matters 2017
Ultimate Vocal and Music Summit 2016-2017