Concert/ Event/ Festival Production
From creative concept development to execution, Dawn Elder Management and her team create highly customized, culturally saavy, global-scale productions for festivals, events, television & recordings. Their productions have travelled the world, been broadcast to millions, and received the industry's top awards and honors. While global fusion productions are a specialty, there are a vast number of other socially conscious events and projects that Dawn Elder has created or played a key role.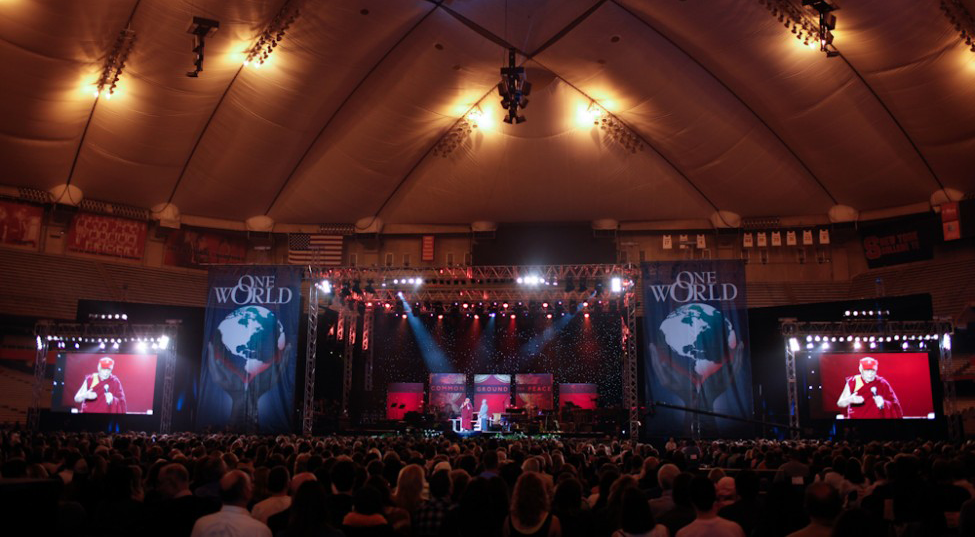 The Dalia Lama Joins Celebrity Artists from around the globe in
ONE WORLD CONCERT -Common Ground Conference featuring a special appearance by the Dalia Lama and talk.
Concert's executive producers, World Harmony Productions, Internationally Awarded Music producers Dawn Elder and the late Phil Ramone and Musical director producer Don Was.
The Concert featured an all-star lineup included Don Was and his Celebrity-AllStar Band, Dave Matthews, Swizz Beatz, Natasha Bedingfield, David Crosby, Counting Crows, Roberta Flack, Nelly Furtado, Andy Grammer, Engelbert Humperdinck, Emmanuel Jal, Angélique Kidjo, Liel Kolet, Cyndi Lauper, Andy Madadian, Matisyahu, Nas, Phillip Phillips, A.R. Rahman, Shani Rigsbee, David Sanborn, Joanne Shenandoah, TEAL-ONE97, Voices of Afghanistan and Bebe Winans.
DE WORLD ENTERTAINMENT has always been on the cutting edge, since the late 80's Elder has presented some of the most unique and spectacular artists from around the world.
With the Late Fela Kuti and his Egypt 80 Orchestra
1129 Theater, Santa Barbara, CA