For Your Consideration 59th GRAMMY AWARDS


"Only Human" Ty Waters
Best Pop Performance, Best Song of the year, best Record single of the year, best Arrangement for instrumental and vocal, best Best Video of the year.
Dawn Elder has been mentoring and developing a gifted  young singer-songwriter TY WATERS (10 years Old) from Vancouver Canada, and just completed producing his debut album entitled Only Human set to release in January 2017.Currently the Single "Only Human" which released on August 24 is in consideration in the following categories for the 59th Grammy Awaards to be held on February 12.  The Single is nominated in five categories; Pop Solo Performance Best Record of the year (Single) Best Song of the Year, Best Arrangement for Instrumental and Vocal Best Music Video of the year Album and Single -Co-Written by Dawn Elder, Ty Waters, Michael Jay and Randy Waldman, Music Producer Dawn Elder
All Star Musicians/Background vocal line up: Randy Waldman, Tariqh Akoni, Michael Fish Herring, Dan Antunovich, Luis Conte, Kenny Aronoff, Brass: Ian Roller, Mitch Roache, Colin Kupic, Ryan Dragon, Very special guest Howard Levy on Harmonica, Background Vocals -Fred White, Lynne Fiddmont, LauraJaneJones, read more about the upcoming album.
HOLLYWOOD MUSIC IN MEDIA AWARDS  
NOVEMBER 17, 2016
TY WATERS  "ONLY HUMAN"  R& B/SOUL & INDEPENDENT MUSIC VIDEO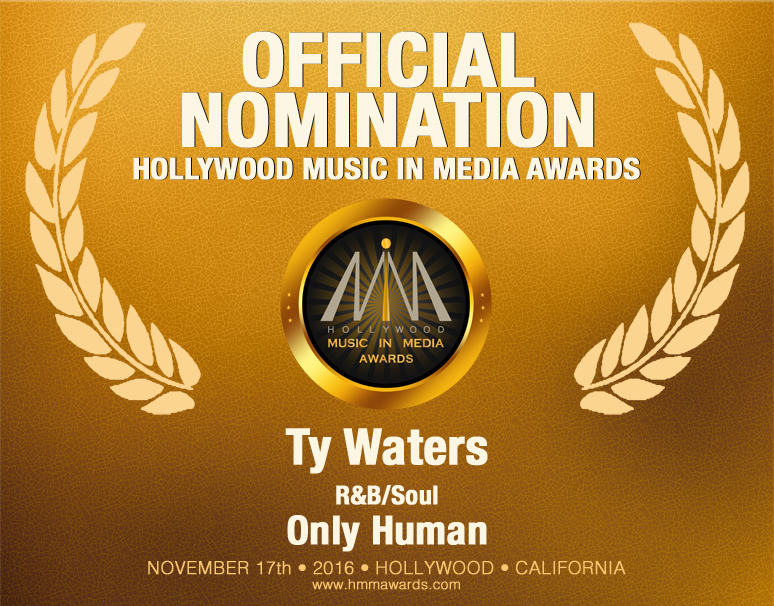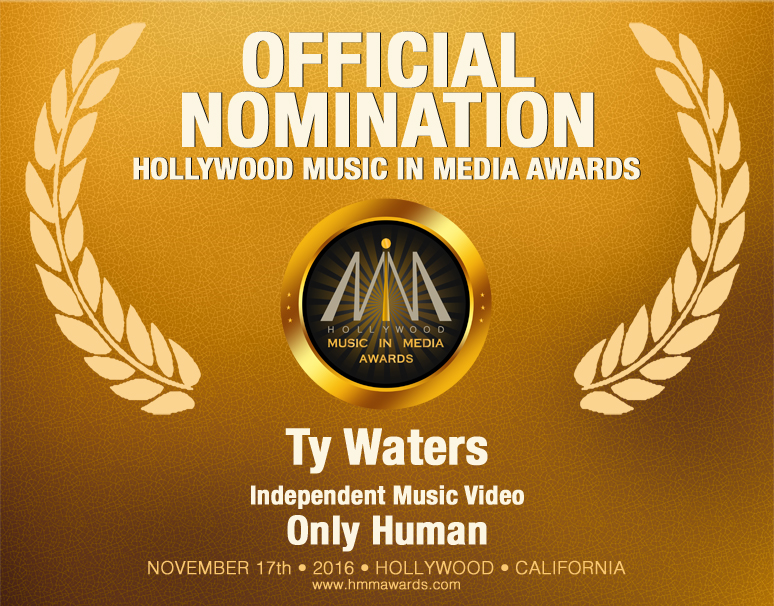 For tickets https://www.eventbrite.com/e/2016-hollywood-music-in-media-awards-tickets-20959302839
Ultimate Vocal Music Summit (2016, 2017 Burbank, CA)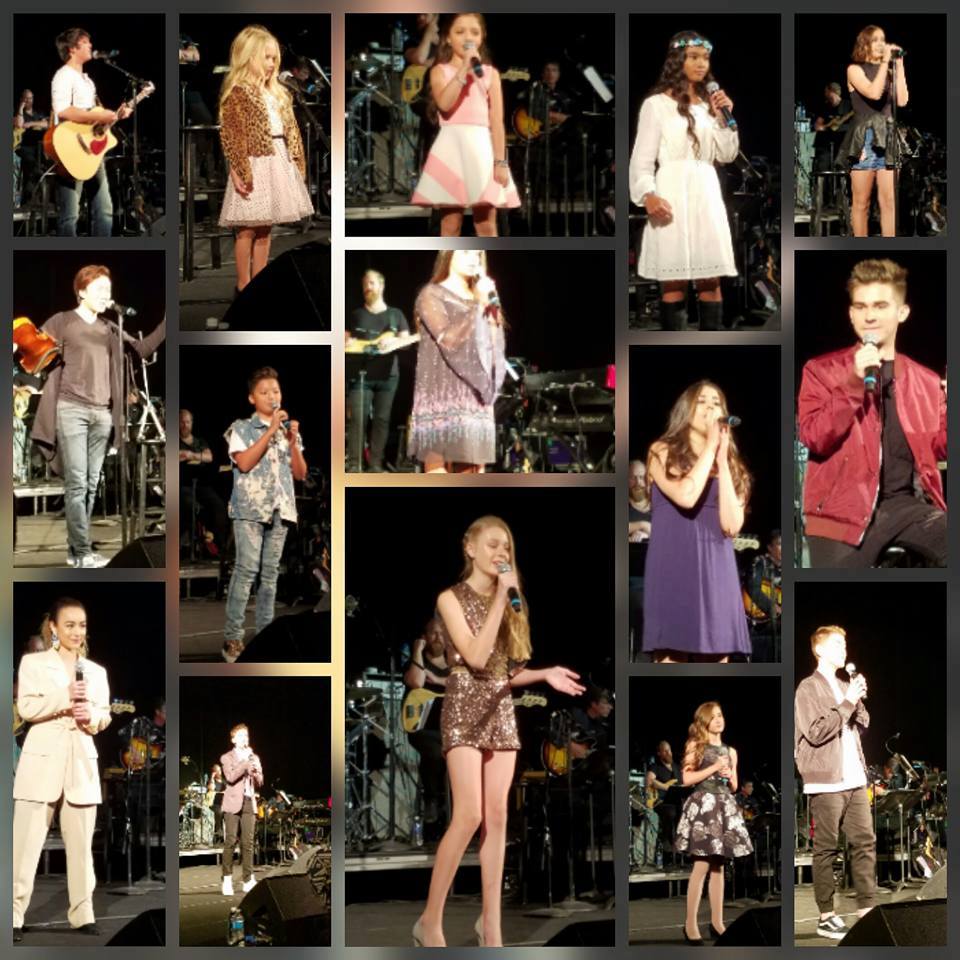 Dawn Elder Management proudly launched a highly focused 3-5 day summit for gifted young singers to learn from the industry's top experts. Young performers train and perform with Grammy winning musicians, TV's celebrity vocal coaches, label executives, pop stars, Broadway performers, and celebrity stylists including: Anne Cecere (BMI), Rami Jaffee (Foo Fighters), Seth Riggs & Margareta Svensson Riggs ( Whitney Houston, Michael Jackson, Stevie Wonder, Josh Grobin the vocal coach to 130 Grammy Winners), Kenny Aronoff (Rolling Stones), Chris Caswell (Daft Punk), Randy Waldman (Barbara Streisand, Michael Jackson ), Nat Watts (Stevie Wonder) Ricky Minor (American Idol), Greg Phillinganes (Aretha Franklin), Fred White (Diana Ross, Stevie Wonder), Lynne Fiddmont (Stevie Wonder Timothy Schmit-Eagles)  Tariqh Akoni (Josh Grobin), Errol Cooney (Janet Jackson) Natsha Corrigan, Vinnie Colaiuta, Sean  Hurley, KC Porter, Michael Jay, Dawn Elder is the Founder & Producer.
https://www.youtube.com/watch?v=3Np-jmt

https://ultimatevocalsummit.com
http://UltimateVocalMusicSummit.com
ROBERT DAVI  Sings & Celebrates Sinatra "On the Road to Romance"
Robert Davi, actor and original brat pack jazz singer set to perform in the Middle East and North Africa starting in Winter-Spring, 2017. Dawn Elder co-produces concerts and related workshops.
While he is recognized as one of film's best-known tough guys, Robert Davi has been winning the respect and admiration of fans, critics and fellow artists with his expressive singing. His Album, Davi Sings Sinatra: On The Road To Romance, produced by the legendary Phil Ramone, catapulted its way into Billboard magazine's top ten (#6) traditional jazz chart.
While, Davi Sings Sinatra: On the Road to Romance and his dynamic livevperformances may have surprised some of his fans, Davi's love of music and entertaining began at an early age. At 15, he won First Place in the prestigious New York State School Music Association Solo Competition. As a young adult, he studied under several top vocal teachers including the legendary Tito Gobbi, Dan Ferro of Juilliard, Samuel Margolis (who taught Robert Merrill) and most recently, renowned vocal coach Gary Catona.
In his latest film role, Davi adds to his movie legacy. He joins the most recent installment of the popular franchise "The Expendables 3," (to be released later this year). From the memorable villain, Colombian drug lord Frank Sanchez, in the Bond film "License to Kill" (voted one of the top Bond villains of all time) to his stand-out performances in "The Goonies," "Die Hard," "Kill the Irishman," "The Iceman" and many other films to the respected series "Profiler" and "Stargate: Atlantis," Davi has appeared in over 100 movies and many television programs. He has garnered praise from critics, directors and co-stars, including Steven Spielberg, Richard Donner, Blake Edwards, John McTiernan, and Paul Verhoeven. He has acted opposite Marlon Brando, Roberto Benigni, Bruce Willis, Clint Eastwood, Benicio Del Toro, Danny Glover, Michael Shannon, Chris Evans, James Franco, and Val Kilmer, among others. GQ Magazine has compared him to silver screen classics Robert Mitchum and Lee Marvin. His tough exterior masks an inner sensitivity, which he has brought to his roles as a Palestinian terrorist in the award-winning TV movie, "Terrorist on Trial: The United States vs. Salim Ajami," and in memorable appearances in "CSI: Crime Scene Investigation," "Without a Trace," "Law & Order: Criminal Intent," "Criminal Minds" and many more.
International Friendship Festival (1995-to present, Santa Maria, CA/PBS-TV) Dawn Elder, Creator, Artistic Director, Music Producer, Talent Acquisition, TV Producer. Considered to be the first worldwide broadcast event on the Internet, The International Friendship Festival celebrated cultural diversity and harmony with music, dance, and arts. With over 1000 artists, the festival drew an audience of 500,000, and was broadcast to 7 continents over 5 networks. The event also marked another major breakthrough. A festival performance by Sabah represented the first time a major Arab artist crossed over to Western Audiences.
Celebrating Global Women's Voices
(2017, New York, Washington, Chicago, Los Angeles)- A concert dedicated to female icons in the Arab music world.
For decades leading women in the arts industry have used their music, words and producing skills to speak out on vital issues that have helped to change the world.  Global Women's Voices will include a concert celebration featuring women of exceptional talent and innovation in the Arts. An educational component will focus on art, music, film and/or literature and issues surrounding women's empowerment.   The program will recognize women as agents of change, who against all odds, have brought awareness to challenges in their communities throughout the United States, Canada, the Middle East, Asia and Africa.  Each of the featured artists will represent a voice that has had significant impact on their respective cultures.
The Sudanese Music & Dance Festival (2007-2008, New York, Detroit,Chicago) This historic gathering of top artists from many regions of the deeply divided nation of Sudan was ambitious and unprecedented.  For two consecutive summers, performances, co-conceived and produced by Elder, showed over 50 diverse artists working in unity and solidarity; an accomplishment that their political leaders have yet to equal.
Love & Compassion (2003, Co-Writer/Producer) Dawn created the title song, and compiled the National Arab American Museum Collector's Edition compilation, featuring Kazem al-Sahir performing his first English and Arabic song with Paula Cole and Karina Pasian.
 When Music Matters (2015, Abu Dhabi Festival, Emirates Palace Auditorium, United Arab Emirates)
Dawn Elder was the Artistic and Music Producer of this historic concert to unite Grammy-winning American rock musicians with the preeminent jewels of Middle Eastern music. American rock icons included Musical Director Rami Jaffee (Foo Fighters/Wallflowers), Kenny Aronoff (Rolling Stones, Bruce Springsteen), Michael Fish Herring (Prince, Celine Dion, Christina Aguilera), Luis Conte (Barbara Streisand, Madonna, Eric Clapton), Latin Grammy winner Curt Schneider, Angela Latham (Today Show). The Middle Eastern ensemble including Mayssa Karaa, Marcus Nand, Bassam Saba, Toufik Farroukh, Ali Paris, Layth Sidiq Al Rubaye, Megan Gold, Naseem Alatrash, Tareq Rantisi, Gilbert Mansour, Utar Artun, Mariana Saba, and Shelley Thomas.
Peace through Music (2005, National)
Dawn Elder brought together luminaries Don Was, Cheb i Sabbah, Khaled and others for an event that featured the song Love to the People.