GRAMMY NOMINATED FOR BEST COMPILATION SOUNDTRACK FOR VISUAL MEDIA AMERICAN HUSTLE SOUNDTRACK -WHITE RABBIT (ARABIC ADAPTATION). 
COPY:  The compilation features a unique Arabic Adaptation of the song "White Rabbit" written by Songwriters Dawn Elder and Hanin Omar.
Click here for more information: http://www.cbs.com/shows/grammys/2015/nominees/best-compilation-soundtrack-for-visual-media/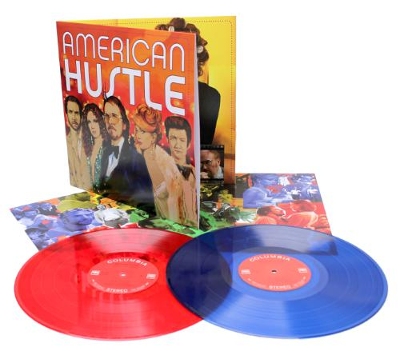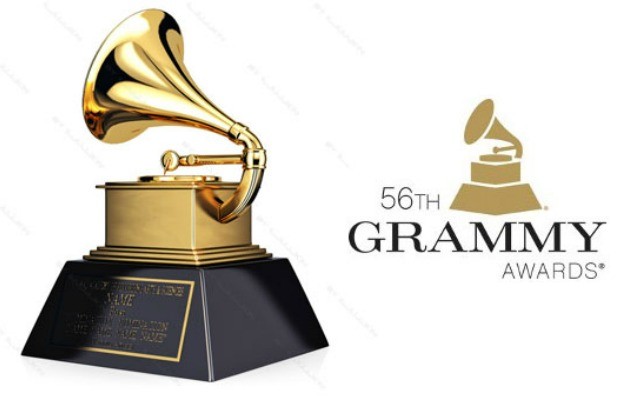 MasterPeace Organizes Peace Concerts in 55 Cities Across 46 Countries, Making It One Of The Biggest International Day of Peace Celebrations in History!
With a star-studded line-up, the Unifying Concert in Amsterdam featured top artists including Syrian Diva and multiplatinum recording Artist ASSALA, who an honorable 'Peace Award' from MasterPeace on Friday. Performances will be accompanied by the world's largest Pop and Jazz orchestra, the Grammy winning Metropole Orchestra, leady by the world famous music director Jules Buckley (UK). Also set to perform are Iran's pop sensation Andy (Iran), Pakistan's leading female voice Riffat Sultana (Pakistan) and & awarded Indian singer Dhroeh Nankoe (India) Child Sudanese Solider Emmanuel Jal (South Sudan) and Abdel Kadir Salim (North Sudan), Markiyan Matsekh (Ukraine), better described as the world famous 'Piano-man' who used his piano on the barricaded amidst the growing tensions and managed to capture all the front-pages of the world & Russian dancer Arina Trostyanetskaya (Russia) together with So You Think You Can Dance star Viktoriia Martynova (Ukraine) Inventor of the Escopetarra – art of rifle transformation into a guitar- the wide acclaimed star Cesar Lopez (Colombia) The best Selling Artist of the Year Phyu Phyu Kyaw Thein (Myanmar/Burma) & Activist/ artist L Lun Wah (Kachin State/Myanmar) Famous youth group Waayaha Cusub (Somalia) & Multi-ethnic group, formed especially for MasterPeace, Hibby GBs-Tibes United (Kenya) Award winning artists Suzanna Owiyo & Emmy Kosgei (Kenya) Famous composer Slobodan Trkulja (Serbia) & Porin Music Award winner Josipa Lisac (Croatia) Afghani super-star Farhad Darya (Afghanistan) MasterPeace ambassador Innoss'B (Congo) Internationally celebrated singer Minyeshu (Ethiopia) & Kahsay Berhe (Eritrea) Qanun player Osama Abdulrasol (Iraq).
Special performances from Grammy Nominated American R & B Soul Singer Oleta Adams (Soul Train), Senegal's most renowned singer Baaba Maal, and MasterPeace ambassador, the famous Dutch singer VanVelzen all sending the world a peace message, broadcasted worldwide across 4 continents. MasterPeace clubs around the world, celebrates Peace Day with grass roots events in their countries uniting one million voices for peace.
MasterPeace.org
MasterPeace in concert -55 Countries- 46 Stages
Amsterdam – Ziggo Dome all accompanied by the Metropole Orchestra
Enrique Iglesias in Egypt Tour (2015)
Dawn Elder Entertainment proudly presented the first tour of Enrique Iglesias in Egypt.  Dawn Elder, Producer and Promoter.
America Abroad Media Awards (2015, Andrew W. Mellon Auditorium, Washington, D.C.) Gala event to celebrate the power of media to inform, educate and empower citizens around the world. Dawn Elder, Artistic Director and Music Producer.
http://americaabroadmedia.org/awardsdinner
American Hustle (2015) The Grammy-nominated compilation album featured the song "White Rabbit" with Arabic adaption by Dawn Elder, Dr. Hanin Omar and Mark Batson.
Turn the Page (2014, Detroit, Michigan) Dawn Elder was asked by long time collaborator, the multi Grammy winning producer and Blue Note/Capital's President, Don Was, to create an Arabic adaption of a Bob Seger song. The piece was to be performed on behalf of the Arab American Museum's tribute to Bob Seger, with a goal to unite the Arab American community to their neighbors in Detroit. Elder, chose to adapt Turn the Page with her writing partner Dr. Hanin Omar (an Algerian Poet). The piece was performed by Don Was and his All-Stars in a historic concert.
Rave reviews for the concert:
http://www.bobseger.com/seger-tribute-receives-rave-reviews/#more-59.
One World Concert, (2012, Syracuse, NY) Dawn served as Co-Producer and Songwriter for this concert and event featuring Dalai Lama, Dave Matthews, Andy Grammar, Don Was, Angelique Kidjo, Voices of Afghanistan, Teal97, AR Rahman, Joanne Shenandoah, and Counting Crows. Dawn also composed, wrote and produced one of the event theme songs "New Day on the Horizon."
 Quincy Jones in Morocco (2011, Festival Mawazine, Morocco) Dawn Elder brought together Quincy Jones & The Global Gumbo All Stars with Patti Austin, Naturally 7, Bassam Saba, Riffat Sultana, Alfredo Rodriguez, Lionel Louere, Richard Bona and Seidah Garrett.
Love to the People (2005, Co-Writer/Producer) Grammy-nominated duet with Carlos Santana, Khaled, and Elan Atias.
We Are The Future (2004, Rome, Italy) Again working with Quincy Jones, Elder coordinated performances by Middle Eastern and North African stars—including Khaled (Algeria), Kadim Al Sahir (Iraq), Simon Shaheen (Palestine), and Riffat Sultana (Pakistan)—into the program's broad international mix.  This live event before 1-million people was broadcast worldwide, including on MTV.  Subsequently, Elder brought Khaled to the Grammy Jams in L.A., where he sang with & R & B legends Earth Wind & Fire.
Desert Roses & Arabian Rhythms (2001-02, Executive Producer/ Producer) Grammy nominated CD series featuring Sting, Cheb Mami, Khaled, Olga Tañón, Hakim, Glenn Tilbrook and others.
World Economic Forum (2002, New York) Working with Quincy Jones in the aftermath of 911, Elder coordinated the inclusion of Middle Eastern artists into the forum's entertainment program by providing talent acquisition, music compositional development, artist & label relations.
Sahara and Arabian Rhythms (2002, Jordan, Lebanon, Egypt, France)
Elder produced a series of concerts and broadcasts on Middle East TV, NBC & LBC.
Oasis of Peace, (Fall, 2001, Chicago/NYC, Town Hall/Detroit, Ford Theater) Dawn was the producer of a series of post 9/11 concerts with Simon Shaheen & Qantara, the Chicago Symphony and other guests, in a series bringing a nation together.
The Impossible Love (2001, Executive Producer) An album, video, and single featuring Kazem al-Sahir.
The Lion Roars Live in America (2001, Producer/ Executive Producer)
A live CD collection featuring Hakim.
Blue Flame (2001, Producer/Executive Producer) Grammy-nominated CD for Simon Shaheen & Qantara.
The Two Tenors of Arabic Music (2000, Executive Producer/Arranger/Director) Dawn recorded, arranged, produced, and directed the album and live TV broadcast of the Grammy nominated collaboration between Sabah Sakhri and Wadi Al-Safi.
International Women's Day Conference (1990 – 2000, National) As Producer, Artist Buyer, Featured Panelist and Speaker, Elder created international speaking conferences and honors in the entertainment industry, under the auspices of the National Women's Association in Santa Barbara, CA.
T.E.A.M EXPO – Teaching. Entertainment. Arts. Music. (1991-2000 , Santa Barbara, CA)  This bi-annual conference used seminars and exhibits by top industry professionals to mentor and catalyze economic activity in the arts sector.  The first event drew 100,000 participants including top performers, film producers & directors, video & film manufacturers, photographers, graphic designers, sound & lighting designers, broadcasters and record companies executives from around the nation.  Elder plans to replicate this event in the Middle East.
The Bridge (1997-1999, US Tour) Concert and recording project featuring Michael Sembello. Dawn Elder served as Co-Producer and Tour Manager.
Debka for Peace (1999, Los Angeles, CA) Over 100 performers from Middle Eastern dance companies, including a top Jewish troupe, shared the same stage as they traced the origin of the Middle Eastern dance, debka.  The television broadcast of this event won a Tele Award.
Mohammed Wardi with the African Birds (1998-99, Arranger/Producer/ Co-Executive Producer) A series of concerts and a historic recording featuring the legendary Nubian singer from Sudan performed 18 of his most famous songs with a full orchestra which won a National Award of Excellence.
Arab-American Music, Arts, and Literature Awards (AMAL) (1998, Washington, DC) This first-of-its-kind series of events drew over 10,000 participants from 25 countries, and four weeks of performances, readings, and exhibits.  Over 50,000 attended the live events, and many more experienced the television broadcasts throughout the United States and the Middle East on ANA TV & MBC.
Old Spanish Days (1990-1998, Santa Barbara, CA) Dawn Elder developed a new era of expanded funding, production and higher profile live entertainment at this citywide festival.
Earth Day (1993-97, Boston Commons, Santa Barbara, Los Angeles, Minneapolis, Washington, D.C.) Dawn Elder Management produced a series of Earth Day celebrations.
P.A.T.H.E.S., Preservation of Artistic Traditional Heritage Entertainment Society (1995) Elder produced this themed series of events aimed at encouraging children to study their own heritage.  Focus was especially on Latino cultures in California, and celebrity studded events ranged from concerts and fashion shows to workshops and seminars.
Project Teach Tomorrow's Teachers (1995) The brainchild of Mike Love, lead singer for the Beach boys, this scholarship program encouraged kids to pursue careers as teachers and specialize in bilingual education.  Elder produced the program. She also served as the live Producer for the PBS broadcast of this event.
 Rock and Kick Extravaganza (1989-1994, California) Dawn Elder Management produced a series of college events, in association with the Raiders, celebrating the rock of Southern California for the benefit of the Boys and Girls Club of America with Smashing Pumpkins, Green Day, Toad the Wet Sprocket and Ugly Kid Joe.
Africa Meets Brazil (1988, Arlington Theater, Santa Barbara, CA) Dawn Elder Produced and promoted a historic concert with Brazil's Milton Nascimento and Nigeria's legendary King Sunny Ade.
Tony Bennett (1988, Santa Barbara, CA) Dawn Elder Produced and promoted Tony's concert in the historic Arlington Theater.
Fela Kuti's First U.S. Tour (1982, US Tour) Dawn Elder brought Nigeria's most famous luminary to the United States.