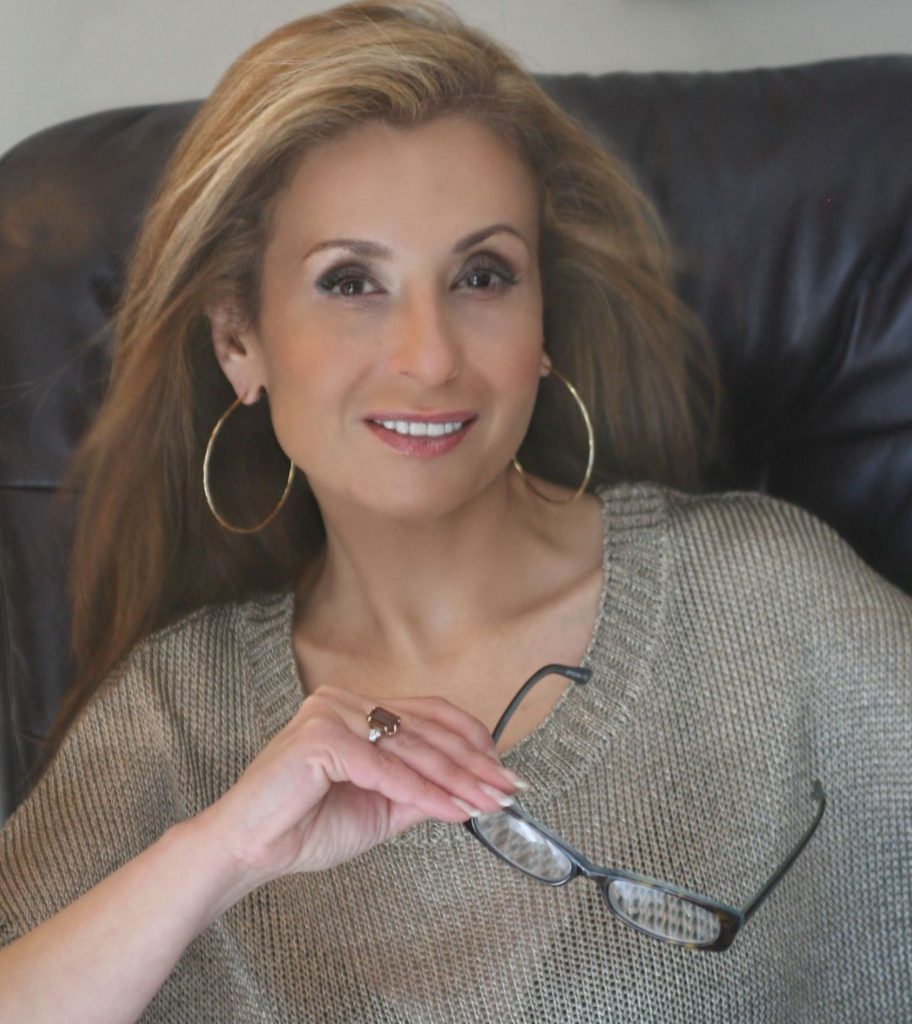 Dawn Elder is an American entertainment magnate, celebrated music and media personality, composer, pianist, and producer. She is president and CEO of Dawn Elder Management & World Entertainment, a US-based production and media/entertainment firm. Elder is also the founder of the world-renowned International Friendship Festivals and Peace through Music series, which have helped to bridge cultural divides in the United States and abroad. Elder has produced over a thousand events, concerts and network specials and has worked with some of the most renowned artists in the entertainment industry; directed and developed numerous documentaries and special concert broadcast specials for major networks; developed and produced some of the largest cultural festivals and conferences in the country; produced numerous award- winning albums; and produced music and managed tours for some of the most highly regarded International world music artists today. Elder has launched Ultimate Vocal Music Summit, a highly focused summit for gifted young singers to learn from the industry's top experts, and mentors hand-selected Elite Team members between summits. Elder's most recent work includes mentoring a talented singer, Ty Waters, resulting in the stunning album, ONLY HUMAN, with 8 beautiful tracks, 4 songs co-written by Elder, Ty Waters, Randy Waldman, and Michael Jay. Elder has a BA in Music and Composition and a BS in Biochemistry and lectures on Music Composition and Songwriting, as well as guiding cities and civic organizations on using music to bridge community divides. Elder is an active member in numerous humanitarian organizations and several prominent industry consortiums.
Bob Malone has toured the world as a solo artist for two decades and has played keyboards with rock legend John Fogerty since 2011. Classically trained, with a degree in jazz and a lifetime playing rock & roll clubs, theatres, and arenas, Bob's sound is a one-of-a kind hybrid of rock, blues, and New Orleans R&B, delivered with high-energy piano virtuosity and a voice all his own. As a solo artist, Bob plays around 100 show and festivals a year in the US, UK, Europe and Australia. Malone's 2015 album, Mojo Deluxe, went to #1 on the Independent British Blues Broadcasters (IBBA) radio chart, was one of the top 100 most played CDs in 2015 on the Roots Music Report radio charts, was top 15 on the Relix/jambands.com charts, and appeared on the Living Blues and Americana Music Association (AMA) radio charts. Videos from Bob's Mojo Live DVD have recently been premiered by Relix Magazine and Alternative Root Magazine.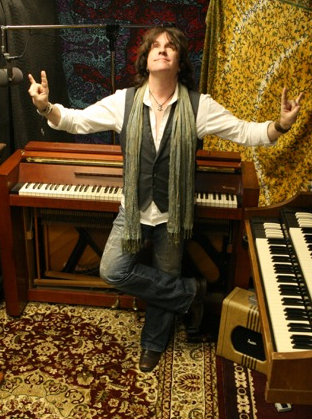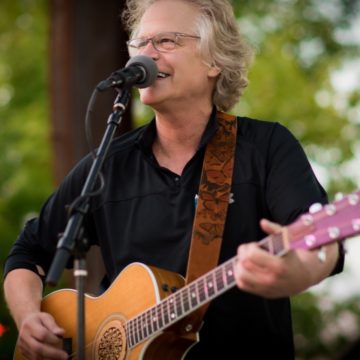 Chuck Murphy is an award-winning, Billboard-charting singer-songwriter from Palmdale, CA, originally hailing from Bloomington, MN. Growing up in the 60's, Murphy never imagined he would find himself singing "Peace Be With You" in 2016, but the message is still so necessary and powerful in a nation, and a world, so deeply in need of healing. The song resonated so true to Murphy, it became the title track for his album, which was on the Billboard charts for 8 consecutive weeks as of 12/31/16, peaking at #3 on the Americana/Folk Album Chart. Chuck participated in Ultimate Vocal Music Summit, where he performed for the students and delivered a workshop about the nuances and flavors of folk/Americana/country music. Murphy has written and produced music for several independent movies and has worked with many notable entertainers.
Tariqh Akoni has been a composer, songwriter, studio musician, educator, musical director, multi-instrumentalist and clinician over his 25 years in the music industry, and has amassed an extensive and eclectic resume, working with many distinguished and award- winning artists. Tariqh studied contemporary classical composition at the University of California at San Diego before deciding to pursue performance at the Berklee College of Music in Boston. As an educator and clinician, Tariqh served as Chairman of the Guitar Department at the LA College of Music for 5 years where he wrote 10 books including their pedagogical series 'String Theory. In addition, he has conducted master classes and clinics internationally at the Guildhall Academy in London, Fermatta in Mexico, USC and the Berklee College of Music.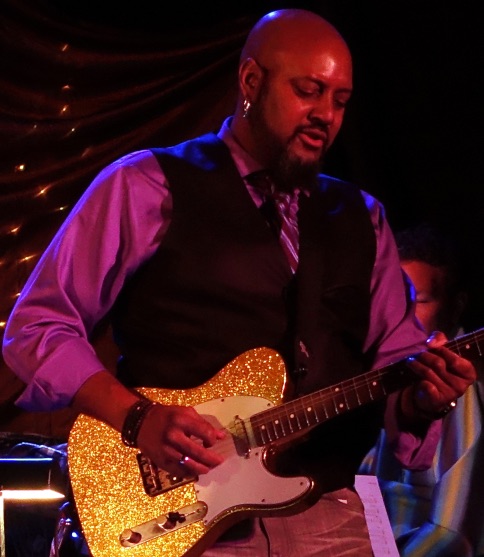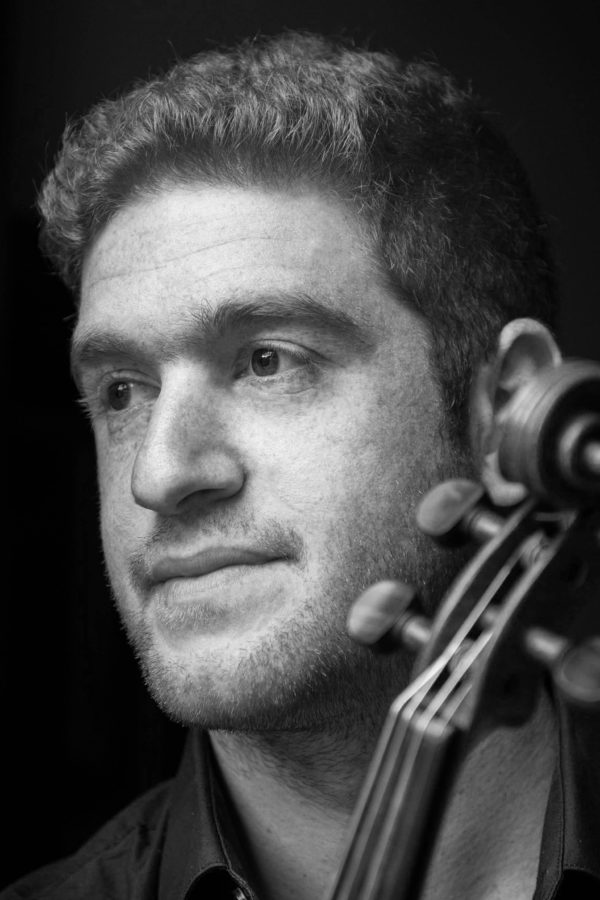 Layth Sidiq (violinist, composer and educator) Born in Iraq and raised in Jordan, Layth picked up the violin at the age of four and started his musical training at the National Music Conservatory with Taimur Ibrahmiov, and later at the Chetham's School of Music in Manchester/UK. Upon graduation, Layth moved to Boston to pursue his college education at the Berklee College of Music where he received a full-tuition scholarship and graduated with a bachelor degree and recently obtained his masters degree from the Berklee Global Jazz Institute where he was mentored by artist such as Danilo Perez, John Patitucci, Terri Lyne Carrington, Joe Lovano and Marco Pignataro. During his life, Layth had the honor of performing all around the world as well as working with many acclaimed artists, including Simon Shaheen, Jack Dejohnette, Jose Merce, Shankar Mahadevan, Javier Limon, Gary Burton and A.R Rahman, to name a few. He has also performed both as a leader and as a sideman in venues like the Boston Symphony Hall, the Kennedy Center, the Concertgebouw hall, the Royal Albert Hall and the Royal Festival Hall, as well as the Abu Dhabi festival, the Dominican Republic Jazz Festival and the premier of his original compositions at the Montreal Jazz Festival with his sextet. Layth is now based in Boston where he currently directs the Arab music ensemble at Tufts University as well as being a sough-after violinist and composer in the US and abroad. Layth's first solo album 'Son of Tigris' is set to be released in the next coming weeks which is made up of his original compositions bringing together elements from Iraqi music and Jazz.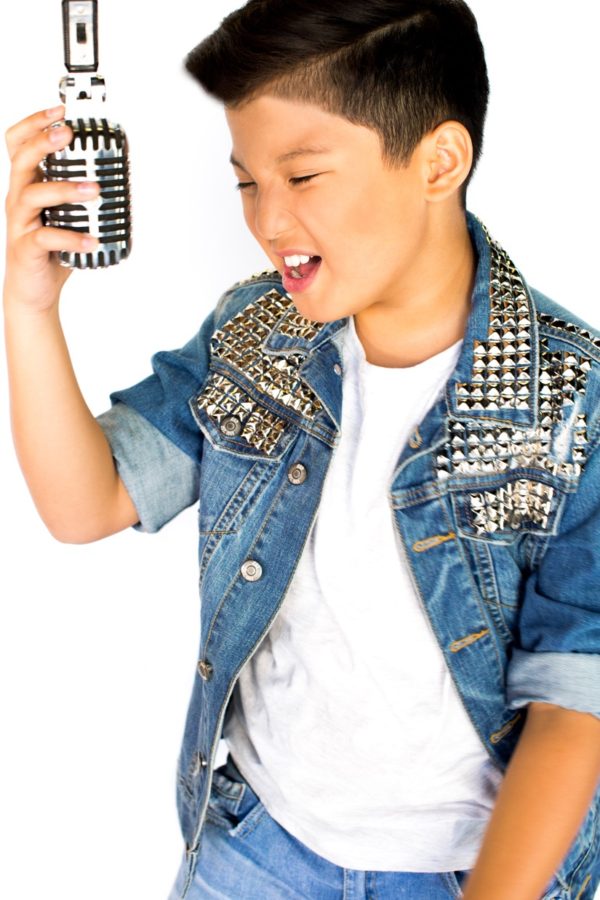 Tyson "Ty" Waters is quite simply one of the most exciting new voices in contemporary music. He won Carnegie Hall's American Protégé International Vocal Competition 2015 (Jury's Favorite Award) and International Music Talent Competition (Judges Distinction Award) 2015 in New York City and was invited to perform at the Annual Gala for 2016.
Ty's debut album Only Human (TJK Records) is the calling card of a singer and songwriter destined to alter the popular music landscape. Ty intends to use his talent to spread his messages of inspiration, love, peace and hope—to change the world for good, one song, one message at a time.
Christen Ntanios is American Lebanese, a two time participant in Ultimate Vocal Music Summit, and now a member of the UVMS Elite Team selected by Dawn Elder. Singing and playing piano since age five, she sings in both English and Arabic, and incorporates both in selections when the music allows. In November of 2016, Christen was asked by the Consulate General of Lebanon to sing the Lebanese National Anthem as well as the American National Anthem in a reception hosted to celebrate Lebanese Independence Day.
Lane Hardy is an American musician, singer, and songwriter from Louisiana. He began singing and playing guitar at age seven and performs classic rock and country music. Lane participated in UVMS in October 2016.
Celeste Butler is a passionate singer/songwriter, actress, creative director, and all around entertainer. Celeste attends USC Thornton School of Music's Popular Music Program and is a strong advocate for the arts on campus, co-originating the role of Black Student Assembly's Creative Experience Director and co-coordinating the Performing Arts Committee's Artist Network. Celeste participates in and interns for the UVMS.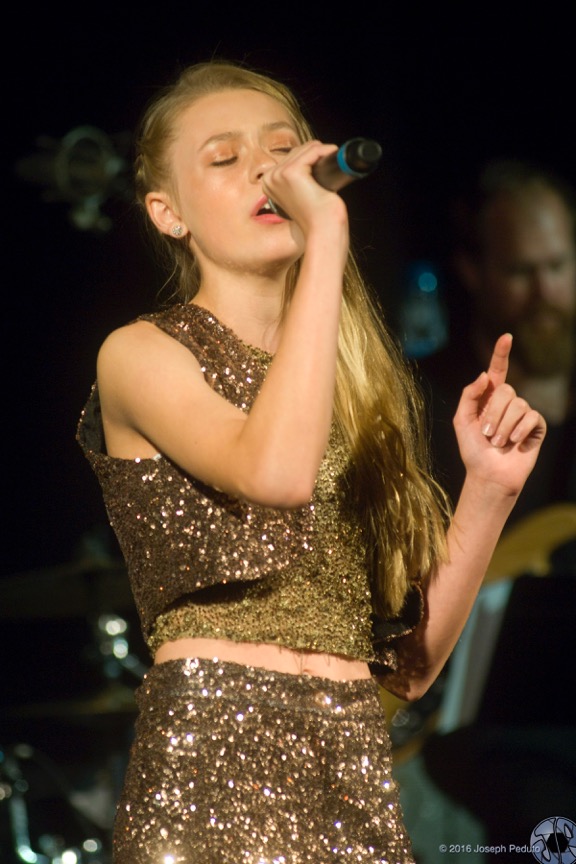 Hailey Faith Silveira is a bubbly, outgoing and unique singer, actress, model, and dancer. She is a member the UVMS Elite Team selected by Dawn Elder, a vocal student of Boris Buriev and Natascha Corrigan Aldridge, and works on film acting with acting coach Aaron Metchik (Actor's Edge), in addition to studying contemporary, lyrical, hip- hop, tap, jazz and ballet at her local dance studio.
Izzy Jones is a talented lyricist and vocalist who has been singing since she began speaking. Although her voice has developed a unique alternative rock sound, she has a vey diverse musical taste and wide exposure to many genres. A participant in UVMS and protégé of Dawn Elder, she is currently writing songs for her first album. Izzy hopes to inspire and encourage people with her words and her vocals.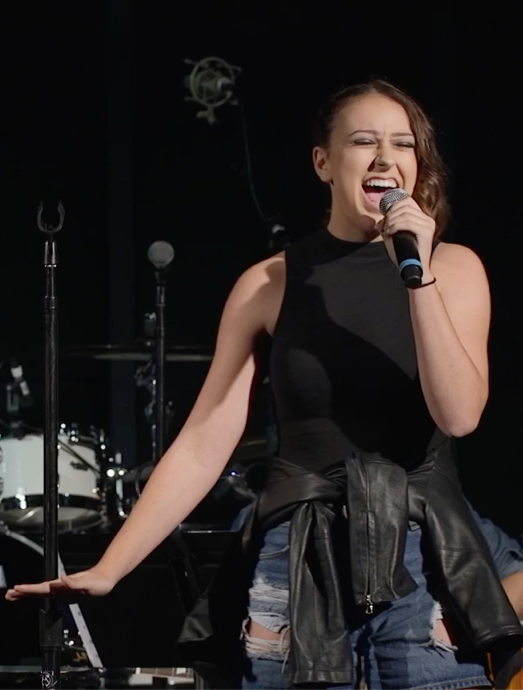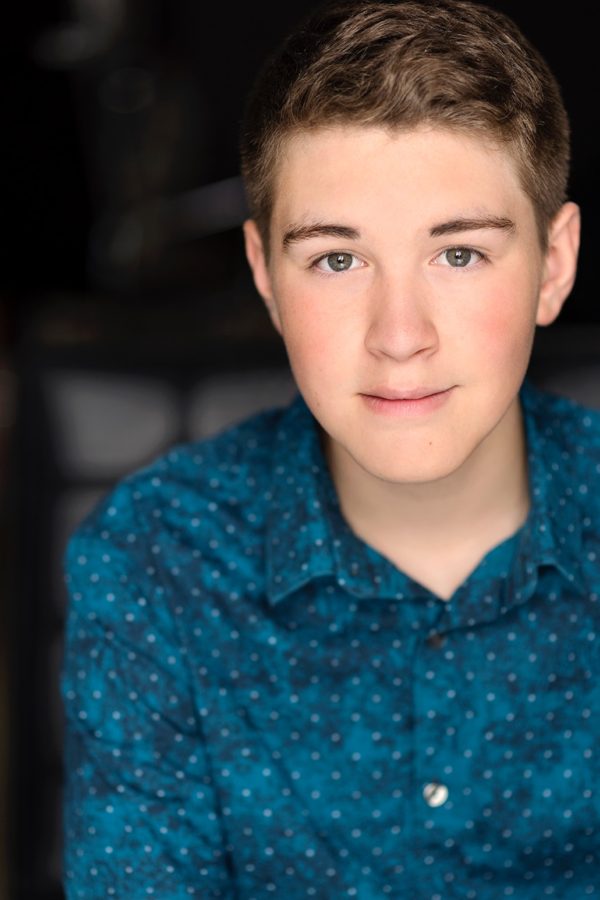 Connor Nelson is a 15-year- old Pop/R&B singer-songwriter.
His first concert was this summer at the Vancouver Club. He has won numerous vocal competitions and has performed at many fundraisers and private events. After attending the Ultimate Vocal Music Summit this fall, Connor signed a mentorship- artist deal with Dawn Elder Music.
Abrielle Cummings is a 4 1⁄2-year- old singer, dancer, model and actress, who recently joined UVMS and also became a vocal student of Natacha Corrigan Aldridge and Boris Buriev. Abrielle enjoys ballet, tap, hip hop and jazz and is the youngest and newest member is the PAVE mini ballet team in Laguna Nigel, CA.